Custom Self-Wathering Gardens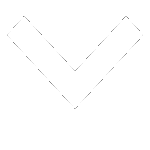 Elevate your Gardening Game

LifeSpace Gardens offers a superior gardening experience through our elevated raised beds. These beds are designed to bring comfort and efficiency to your gardening routine, reducing strain on your body and allowing you to garden without bending over or kneeling. Whether you have a spacious backyard or a compact patio, our innovative design helps you maximize your gardening space, enabling you to grow more in less area.

We're committed to sustainability as well, using eco-friendly materials and promoting water conservation to make your garden eco-conscious. Plus, our beds don't just offer functionality; they're beautifully designed to enhance your outdoor space, adding both style and practicality. Elevate your gardening game with LifeSpace Gardens and experience the difference for yourself.


Residential Installations? Book an Edible Garden Consultation, so we can work with you to create the perfect garden for your space, budget and LifeStyle. During the consultation, you will receive tailored advice and guidance on all aspects of creating a successful edible garden.

Transform your space. Transform your life.
Succesful stories from
our growing community


★★★★★

"Absolutely love my custom garden. My family and I enjoy watching our garden grow more each day and even my picky eaters are eating more veggies. Heather and Wes were great to work with! I still can't believe how lush and quickly my rooftop garden is growing and how much it produces!"